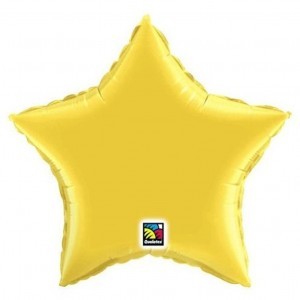 Poking around online I found these gorgeous fabric covered formal balloon decorations and had to share! These would be ideal for an evening wedding event or a 25th wedding anniversary. Might take some time to make but they are absolutely amazing.
All I have to go on is the description that accompanies the YouTube video. Appears that this balloon artist and events designer has come up with a way to encase Mylar star balloons in fabric to be used in balloon decorations and the effect is really unique. Such a great way to customize decorations for a special occasion.
In the examples, he's used rich patterns of black, gold, and silver, zebra stripes, and shiny fabrics to cover Mylar star-shaped balloons and then used them as the top of balloon columns. Certainly, patterns in other colors could be used to match your own event.
Watch the video to see what they look like first:
The designer's website is here: Ricardo Rodrigues Decor but I can't find anything about the fabric covered balloon decorations there. He does have a collection of pictures you might want to take a look at, however. Google can help translate the site for those of us who don't read Spanish.
Best I can figure, he's made a fabric cover in the shape of the star leaving just a small opening in the crook between the spokes of the star, inserted an un-inflated Mylar balloon and then inflated the balloon after it was inside the fabric case.
You need to either be crafty enough to sew these star shapes or know someone (my personal favorite) who could do this for you but you really wouldn't need too many. If you use larger 20″ or 36″ Mylar Gold Star Balloons
you could use regular latex balloons for most of the columns and centerpieces and just top a few columns with the covered Mylar balloons for interest.